Flower-Like Sculptures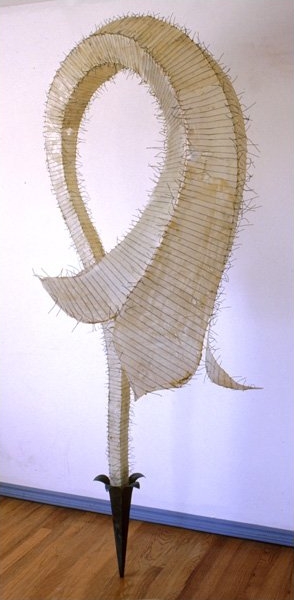 Delicate Flower
. 2001.
Polyester resin, steel wire, steel.
7 feet tall.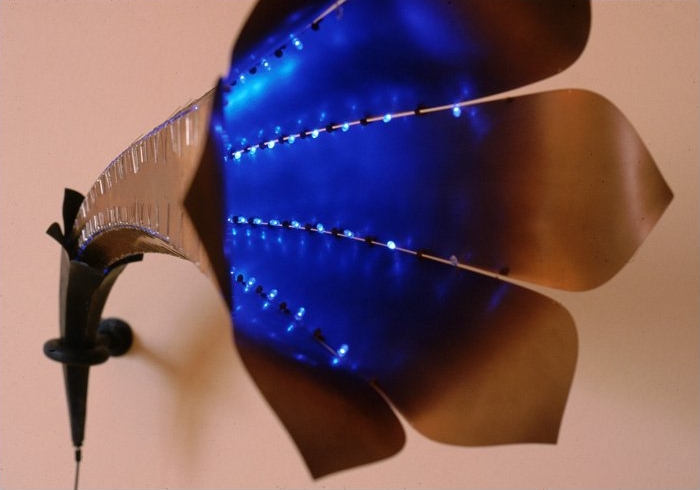 Bluebell
. 2001.
Copper, wire, solder, steel, blue LED lights.
Mounted on wall at head level. 24" high x 18" wide x 30" deep.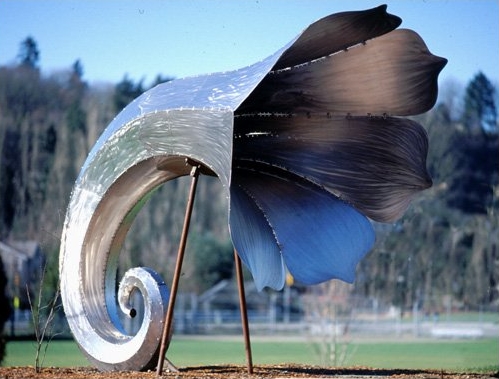 Flowering Structure
.
Woodinville City Hall, Woodinville, WA, 2000-2001.
Stainless steel, mild steel.
3-D computer software
created by the artist is used to
design and fabricate these forms.
8' tall by 10' long.