Longfellow Creek Trail
Gateways and Benches
Paul Sorey, and Pomegranate Center,
with Delridge Neighborhood Development Association
and the West Seattle community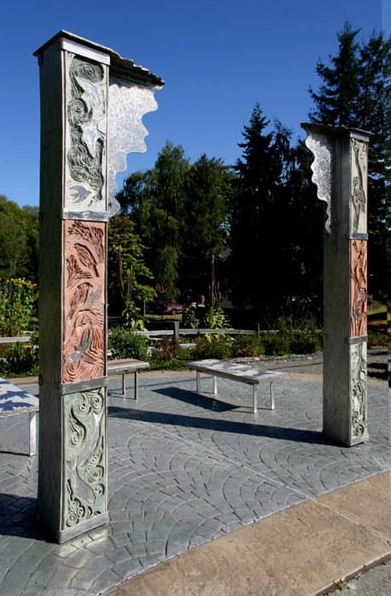 Twelve gateways have been installed where Longfellow Creek Trail crosses major streets. Design of the concrete tile inserts is unique to each neighborhood the trail passes through. Imagery is inspired by local flora and fauna, and created by local residents at workshops led by the artist.
Sorey, in collaboration with Pomegranate Center, designed and fabricated the gateway posts and led community workshops for making concrete inserts. Participants sculpted clay to create bas-relief shapes and textures in concrete, poured concrete into forms, and helped install the tiles.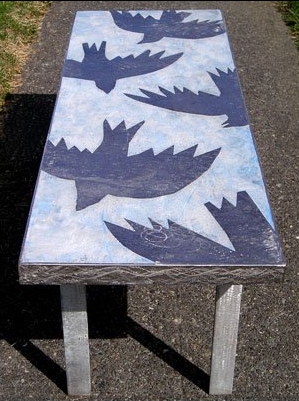 Stainless steel and concrete benches with plant and animal imagery are placed along the trail.